Discussion Starter
·
#1
·
Ok here we go i finally took those pictures of my rods so everyone can check them out. the first pic is a few of the rods that i have made They range from 3ft - just over a foot.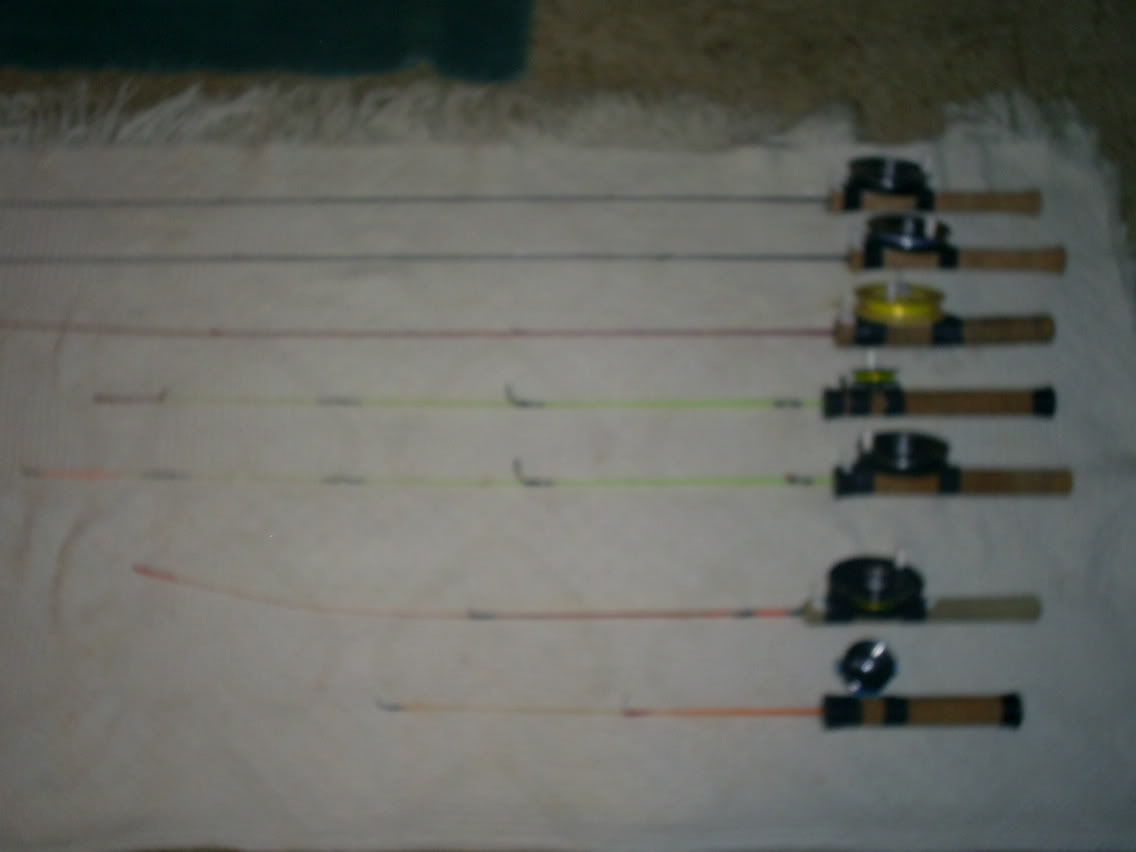 this picture is of 3 of the long rods bent in half with the tip pushed in to the eye on the real to hold it.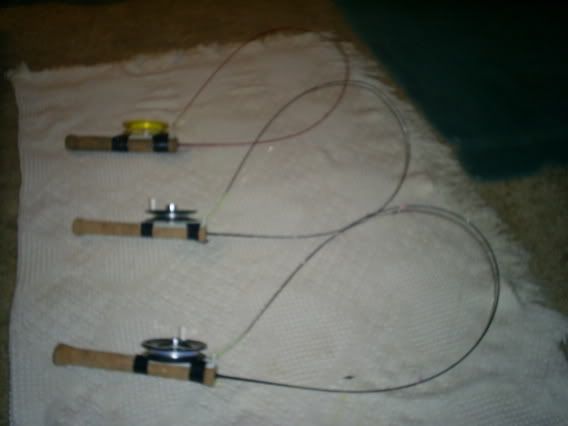 This picture is of my foot long shanty rod.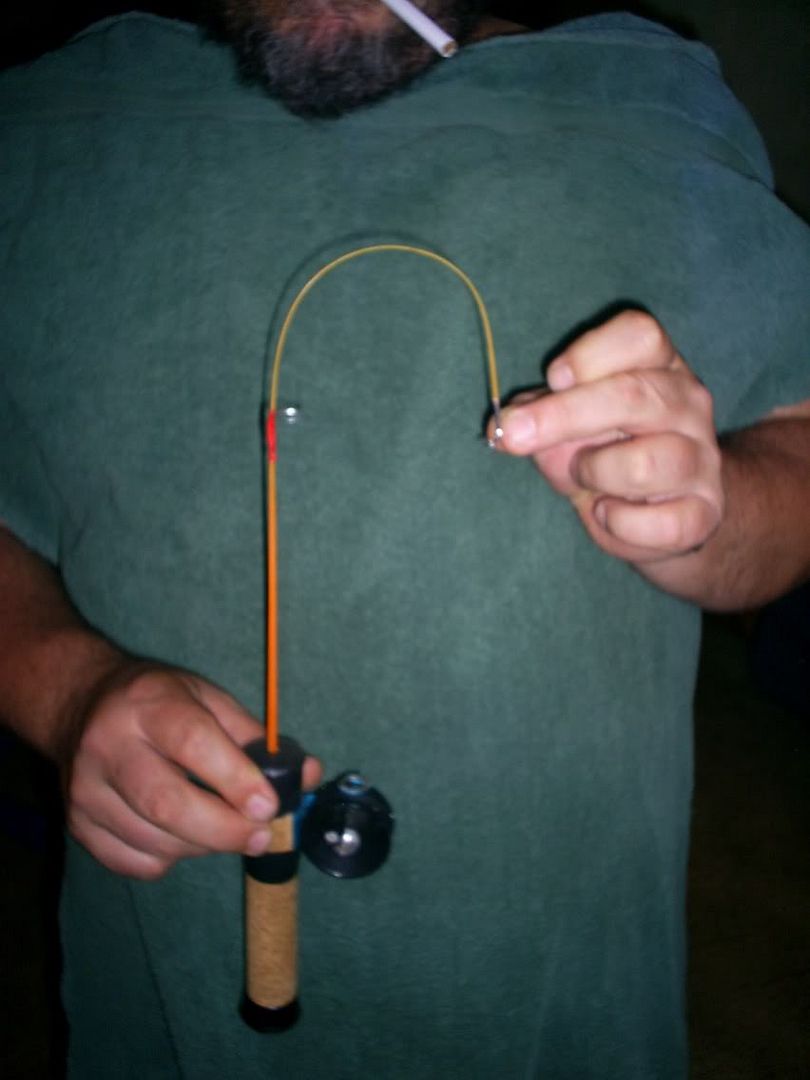 Well sorry ti took me so long to put these on here but better late than never. if anyone has a ? or would like to check one out just let me know.
Kevin